RED SHADOW LANDING
Our new album Red Shadow Landing has landed! You can order it from these outlets:
CD (USA/ world)
Limited Vinyl
CD (Australia)
Limited Edition CD
iTunes
amazon

Plus these good Australian music stores
Thornbury Records
Waterfront Records
JBHifi
Polyester
and all Title stores
Australian masters of instrumental mood land their spaceship bang in the centre of planet Chillout on their brand new album Red Shadow Landing encompass instrumental post-rock, moody film score and their familiar Ennio Morricone inspired spaghetti western vibe.
"All India Radio have long been compared with Boards of Canada and Spiritualized, but the spacey qualities of songs like "Owlpacas in Flight" have more in common with Tortoise than Eno this time around. And just like their other releases, Red Shadow Landing has cyclical lines that will get lodged in your brain." - Popmatters
"There are an incredible number of moments of transcendence sprinkled throughout the 11 songs that make up the disc. This is music designed to take the listener anywhere they wish to go, and is a truly gorgeous record." - Blogcritics
"Epic. Momentous. Breathtaking. Magnum opus. While every All India Radio release is quite good, even excellent, this one is the most fully realized musical journey." - Dr. StrangeDub, KFAI
"You will soon realize, just as I did, Red Shadow Landing is indeed the score to our outer space voyage. Red Shadow Landing is an extraordinary piece of work." - earmilk
"All India Radio are veterans of the underrated cosmic force that is instrumental rock...there is certainly an aura of infinitude to the tunes that transcends contemporary forms of rock" - Pete Walsh, Offstreet press
"Masters of putting together dreamy instrumental rock music that evokes Italian film soundtrack" - Dave DiMartino, Yahoo music

ALL INDIA RADIO (EXPANDED EDITION)

New expanded edition of All India Radio's critically acclaimed and ARIA nominated self titled album.
THE SILENT SURF

"Shimmering acoustica; gentle, almost post-rock space folk tunes" –inpress. "Narcotic musical textures" - wired.com "So. Dang. Rad" - perezhilton.com
iTunes
Vinyl LP (USA/Europe)
Vinyl LP (Australia)
CD
Download
Amazon MP3
THE INEVITABLE REMIXES (VINYL)
All India Radio revisit their 1999 debut album and John Peel favourite 'The Inevitable' with this limited VINYL remix edition.
iTunes
Vinyl LP(USA/Europe)
Vinyl LP (Australia)
Download
Amazon MP3
ECHO OTHER (EXPANDED EDITION)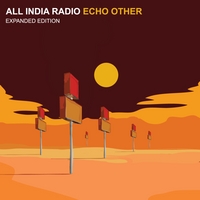 Special Extended Edition of All India Radio's 'Echo Other' album featuring 8 bonus tracks including remixes and unreleased tracks. Includes 'Four Three' as featured on CSI:Miami
iTunes
CD (standard edition)
Download
Amazon MP3
FALL (EXPANDED EDITION)
New expanded version features 9 bonus tracks. Feauturing the beautiful voice of Leona Prue. "With barely perceptible shades of triphop experimentation, moody folk, & brightly shining feminine atmosphere.. one 2008's most beautiful albums" - properlychilled.com
A LOW HIGH

All India Radio return to the lush atmospheric and instrumental music of earlier albums on the bands new album A Low High. Special guests include Graham Lee (The Triffids) on pedal steel guitar, Jen Anderson on strings and some evocative ambient sounds from Australian rock legend Ed Kuepper (The Saints and now Nick Cave & The Bad Seeds guitarist).
THESE WINTER DREAMS

'These Winter Dreams' is a solo ambient & soundscape project from All India Radio's Martin Kennedy. Recorded between the albums Echo Other and Fall, the album is Martin's first purely 'ambient' album.
PERMANENT EVOLUTIONS

Permanent Evolutions is a collection of songs and soundscapes from the band's first five years. It features the Pandora radio favourite Lo Fi Groovy plus new remixes, rare unreleased tracks and film/tv music.
ALL INDIA RADIO
Includes 'Evening Star' featured in hit TV series One Tree Hill. All India Radio's acclaimed self titled album is bursting with majestic slow-motion soundscapes and highly atmospheric tunes. Nominated for Best Album in the Australian Recording Industry Associations' 2003 awards. Features a guest appearance from singer songwriter legend Ed Kuepper (The Saints).
PIANO AND AMBIENCE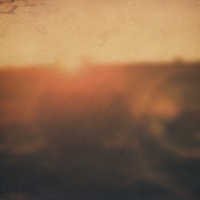 002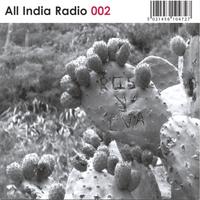 THE INEVITABLE